VIDCON Mexico
Official Interactive Selfie Lens
At the forefront of innovation, I was entrusted with the opportunity to create the interactive selfie lens for Vidcon Mexico. Tasked with blending the event's essence with cutting-edge technology, I designed an AR lens that transformed the concept of selfies into a dynamic fusion of brand engagement and entertainment.
The project's success lay in its ability to seamlessly merge the event's logo with a playful, user-centered experience. This fusion of branding and interactivity not only enriched attendees' time at the event but also carried the spirit of Vidcon Mexico beyond its physical borders. As the the lens gained popularity, it became to the attendees a lasting memory.
Ready to amplify your brand's presence through immersive experiences? Let's collaborate to infuse your identity into engaging AR encounters that captivate audiences. Whether it's an event, a product launch, or a brand activation, I'm here to transform your vision into an unforgettable augmented reality. Reach out today, and let's embark on this creative journey together.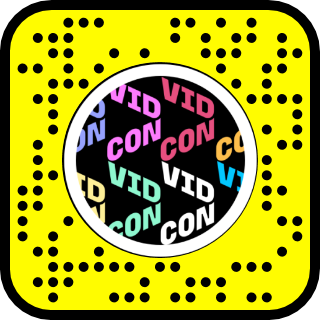 Try it here